Problem Description:
The following Task Scheduler error dialog box is presented when attempting to save a Secure Copy scheduled job:
An error has occurred while attempting to set task account information. The specific error is:
0x80070529: A specified logon session does not exist. It may already have been terminated.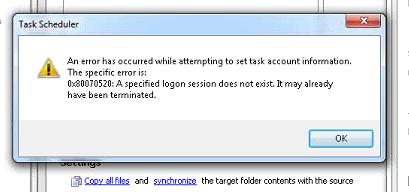 Cause
The default setting for a scheduled task is to run whether the user is logged on or not: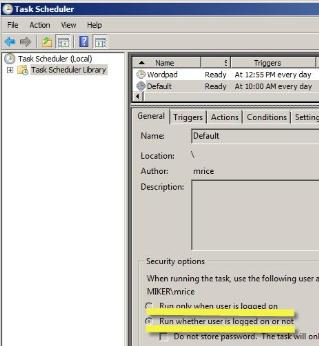 With the scheduled task set to "Run whether user is logged on or not", the following local security policy on the Secure Copy machine, when enabled, produces the task scheduler error:
Network access: Do not allow storage of passwords and credentials for network authentication.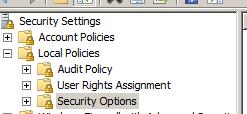 Resolution
Configure the scheduled task to "Run only when user is logged on", or disable this local security policy.