From the Security Explorer Help | View License Dashboard option, highlight the NTFS Security module and select "Details":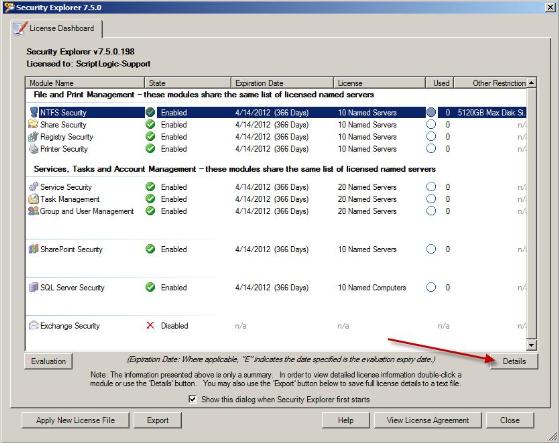 Next, highlight the server you wish to remove and click the licensing@Scriptlogic.com link.
NOTE: The email address in the application hasn't been update, but all license requests should now be sent to licensing@quest.com.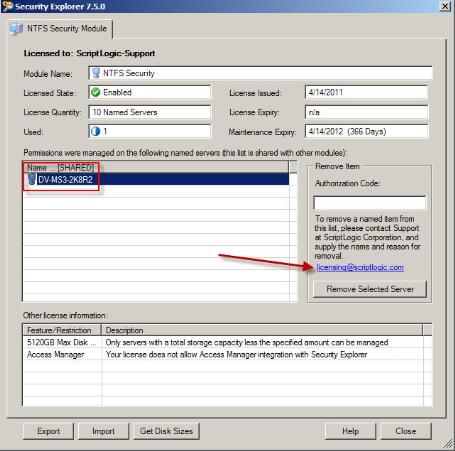 This will generate an Email to ScriptLogic with your server name already filled out. All you will need to do is add the reason for the removal and then send the Email.
If you are unable to Email from this machine, take a screen shot indicating the server name that needs to be removed. Send it to licensing@quest.com along with the reason for the removal.
Once you are supplied with an Authorization Code, go back into the same menu and enter the Authorization Code, then click "Remove Selected Server":