In the Desktop Authority console navigate to Profiles | User Management Profiles | select the appropriate and click on the printers object. Create a new printer element, select the desired printer type and enter the network path to the printer. In "Auto add/remove" select Remove.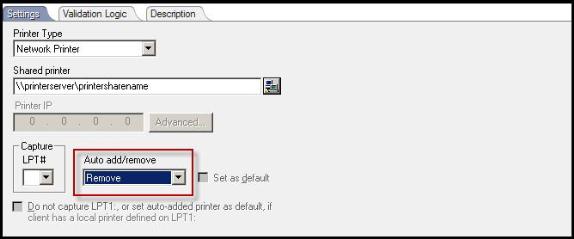 Additional Information
The General object in Desktop Authority also has options that can be selected to remove existing network and IP Printers.