Via the NTFS Security module select "Browse" and go to the desired path, or type the server name, using the UNC path and the Admin share. For example: file://servername/D$/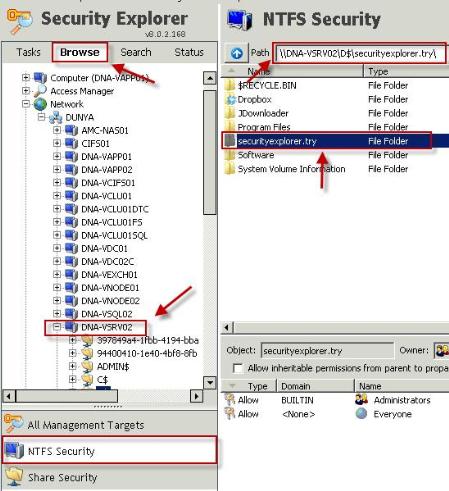 Right click on the folder or the admin share and select "Export".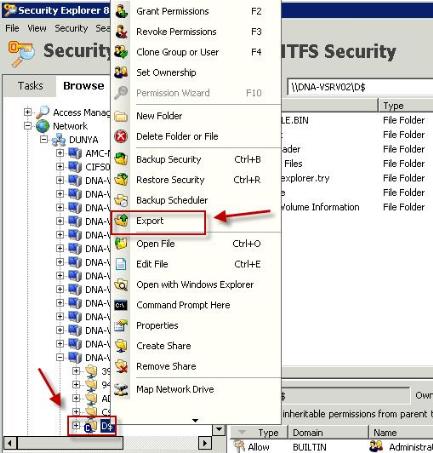 Uncheck "Export file permissions" and set the folder depth if needed. The report output options include Microsoft Access® Database, native report format, .CSV or .TXT; as well as scheduling it.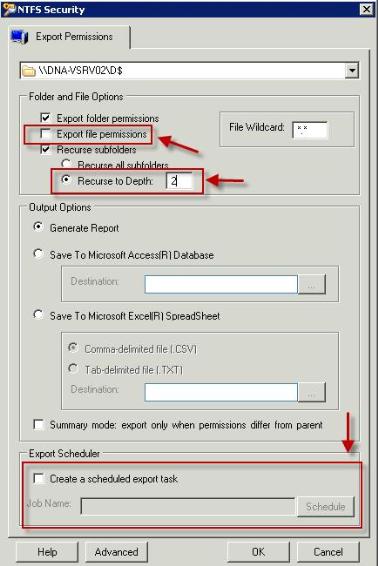 Click "OK" to run the report. The report can be exported in the following formats; PDF, HTML, MHT, RTF, XLS, XLSX, CSV, Text, and Image File.