RESOLUTION 1:
Apply Microsoft Hotfix 402815 for Windows 7 and Server 2008 R2. Link to hotfix:
Microsoft KB 977944 Hotfix 402815
RESOLUTION 2:
Via Desktop Authority, create a new element under User Management Profiles | Registry object.
Select the following settings:
Action: "Write Value"
Hive: HKEY_CURRENT_USER
Key: "Control Panel\Desktop"
Type: "REG_SZ"
Value: Provide the location of the preferred background image such as "C:\Documents and Settings\All Users\Documents\image.jpg".
Then, Save and Replicate.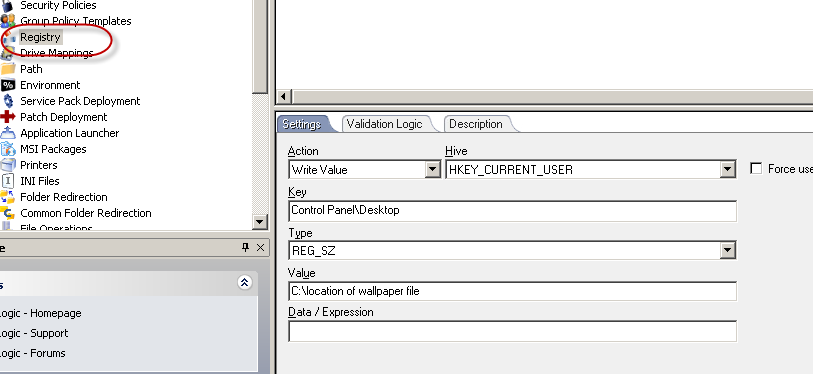 RESOLUTION 3:
Make a registry modification for all domain users on the client computer that are running Windows 7 or Windows Server 2008 R2:
Open the Registry by going to Start then typing Regedit.exe. Navigate to HKEY_CURRENT_USER\Control Panel\Desktop. Double-click on the Wallpaper registry entry. Change the value data to the location of the wallpaper file, then click ok.