Use the GPO template to Restrict Users from Running Specific Windows Programs by Using Group Policy
1. Go to the GPO template.
2. Create a new element.
3. Expand "Classic Administrative Templates", and select "System".
4. In "Policy Name" scroll down to "Don't run specified Windows applications".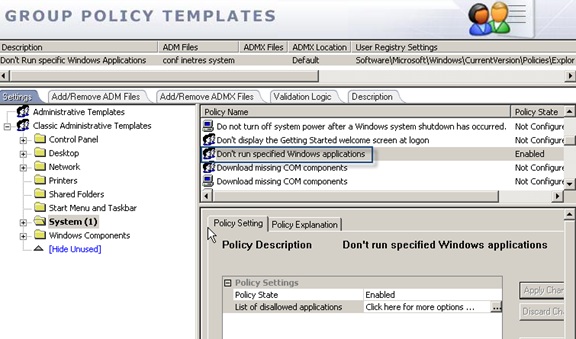 5. Policy state should be set to "Enabled".
6. Set the application in "List of disallowed applications".
7. Apply the changes.
8. Save and replicate.
9. Once replication is complete without any issues, the user needs to re-logon.