For the example below an Active Directory group will be used. You can follow the same steps if you want to add a user.
Open Microsoft SQL Server Management Studio, expand Security, right click on Logins and chose New Login: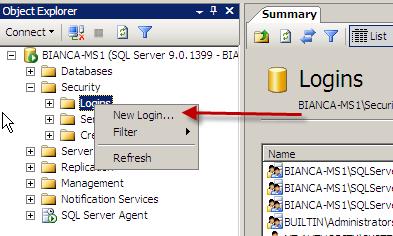 In the Login à New Login dialog, click on search. In the Select User or Group window click on object type and make sure the Groups box is checked and click OK.

In the Select User or Group dialog, click on Locations and chose Entire Directory then click OK.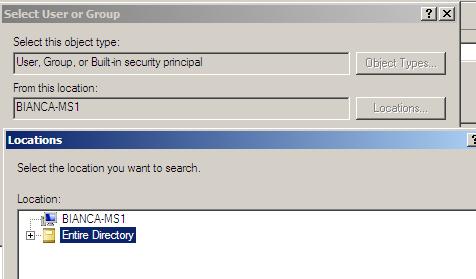 Enter the object name, click on Check Names, and then click OK.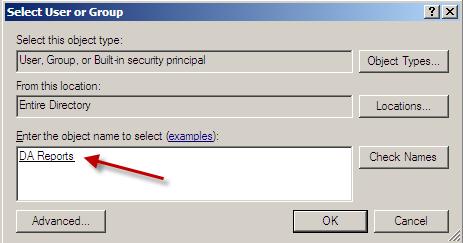 Do not change the Default database and Default language.

Under Logins you should now see the new login that you just created.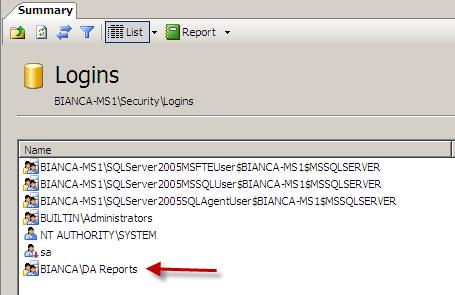 The following steps will be taken on the following Databases:
DAConfiguration
DAReporting
Tempdb (found under System Databases)
Expand the database, expand Security, right click on Users and click on New User.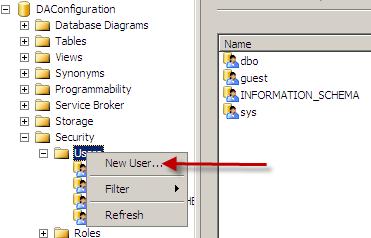 Enter in a Username and then browse out to the login name that you created above.

Under Database role membership, chose db_owner and click OK.