This information applies to:
Security Explorer 7.1x 
HOW TO:
How to clone ownership of an unknown account with Security Explorer
Unknown accounts are unavoidable occurrences in most environments. Security Explorer does provide a feature to search for and delete these accounts. Sometimes it may be necessary to change or clone ownership before attempting to remove the permissions associated with an unknown account. The example below shows a user folder (Paul Williams) owned by an unknown account (user was deleted from Active Directory). To clone or replace the owner with the administrator's account, select the "Clone" button at the bottom of the screen, (Figure 1).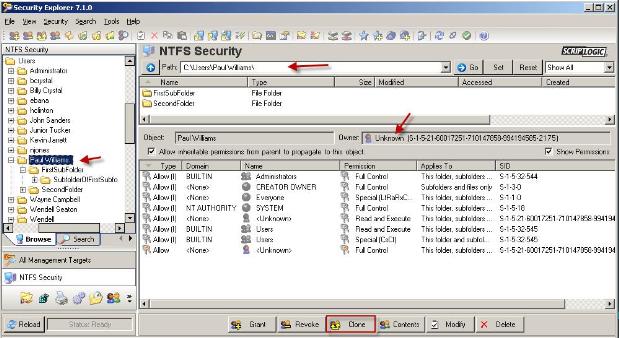 Figure 1 
Note that all the sub folders (except "SubfolderOfFirstSubfolder") are owned by the same unknown account.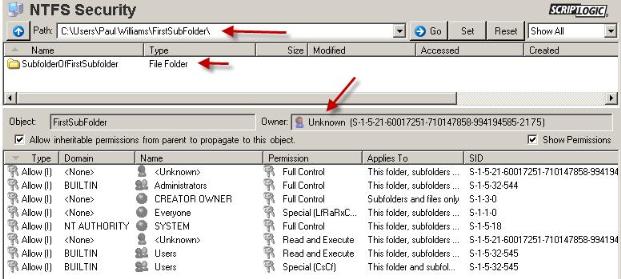 Figure 2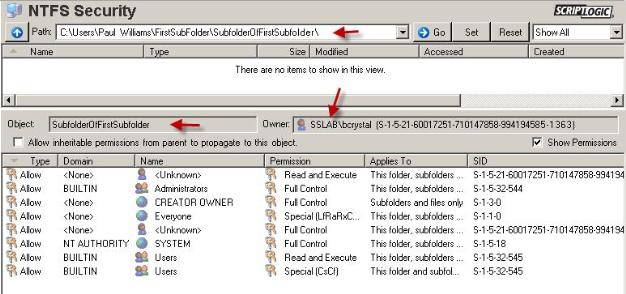 Figure 3 
Select the unknown account in the "Source" field in the left pane, and the administrator account in the "Destination" field on the right. Click the "Add" button in the left side of lower pane to add the Source/Destination pair. Check the "Clone ownership" check box at the bottom of the lower pane, and click "OK", (figure 4).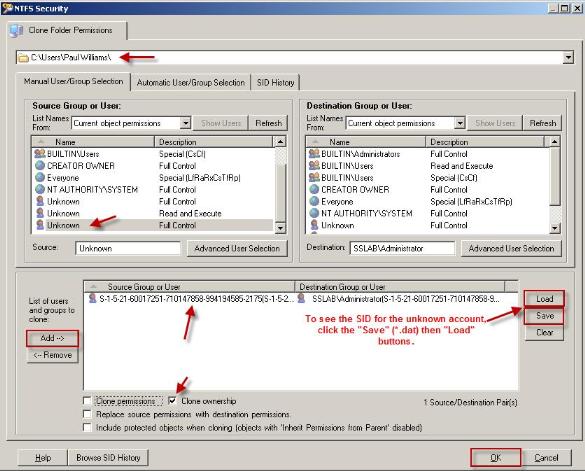 Figure 4 
If you wish to see the SID for the unknown account you may click the "Save" button to the right of the bottom pane, to save the clone details to a *.dat file (in this example it is called "UnknownClone.dat" but you may save it with any name you like). Now open the file you just saved by clicking the "Load" button. You should now see the SID for the unknown account, (figure 4).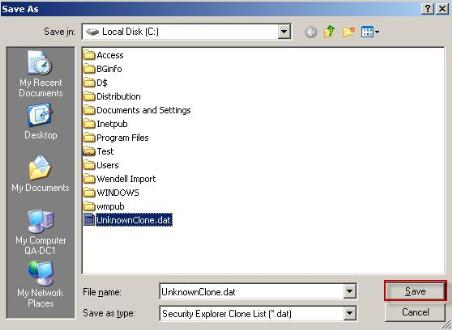 Figure 5 
If there are other ownership by unknown account (in subfolders below the path), and you wish to replace them in the same process, you may edit the *.dat file and add the SIDs, (figure 6).

Figure 6 
The images below show the result of the clone process in the subfolders.

Figure 7 

Figure 8 

Figure 9

Figure 10