Fix provisioning failure Method 2 - Open a port in the client firewall to allow Remote Service Management
Method 2: Open a port in the client firewall to allow Remote Service Management

The second method is to configure the client firewall to allow Remote Service Management. Remote Service Management may be enabled by allowing communications over port 135. To enable this for an individual client:
Configuring Remote Service Management for a Single Client – Local Firewall Setting
Windows XP: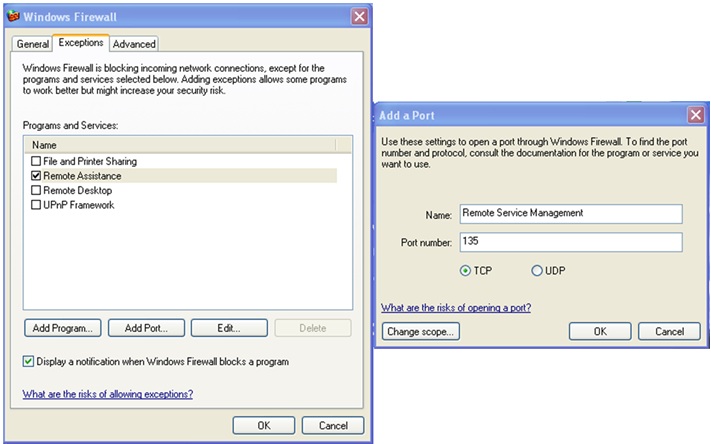 Windows Vista: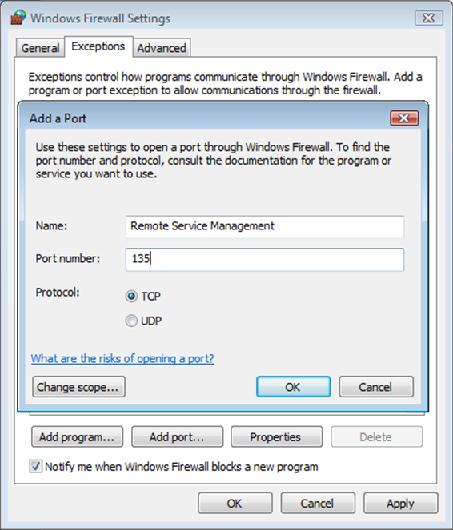 Windows 7: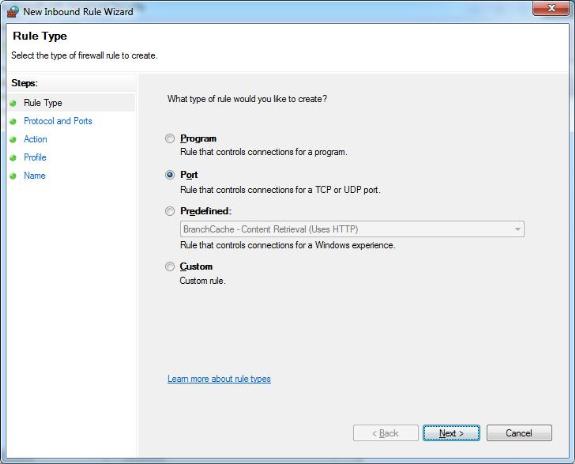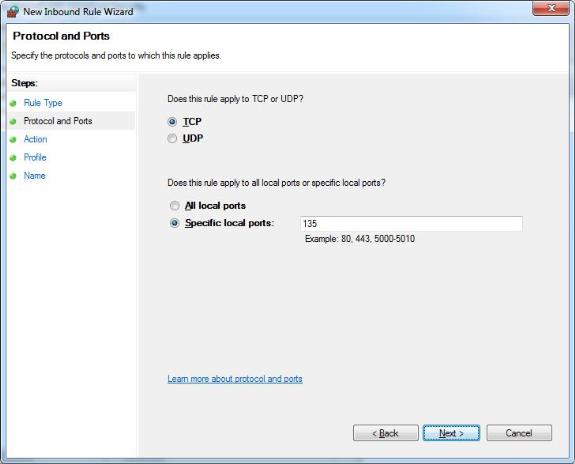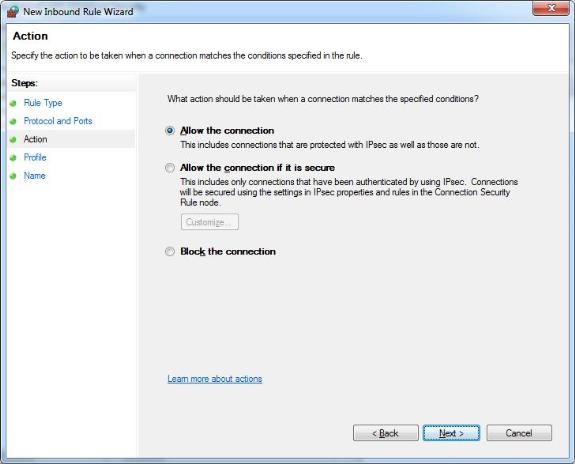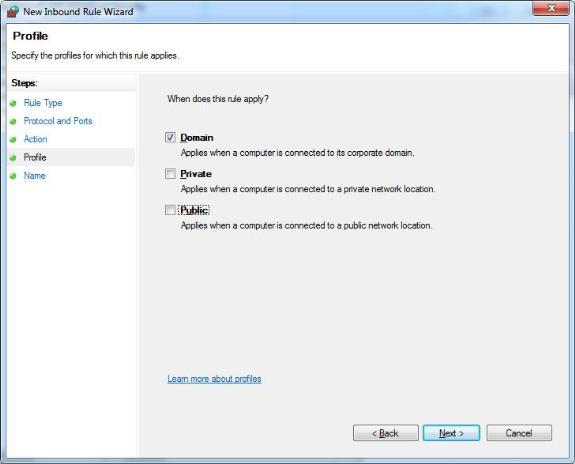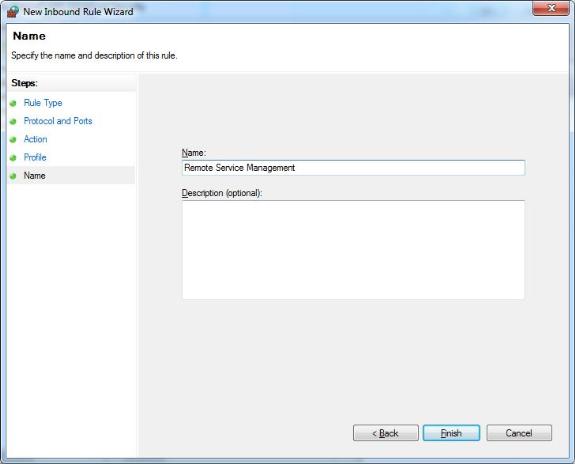 Configuring Remote Service Management for Multiple Clients – Firewall Configuration GPO
In order to enable this exception globally for all clients, so they may be provisioned, a group policy object may be configured.

1. Open GPMC console
2. Go to Group Policy Objects, right click and create a new Object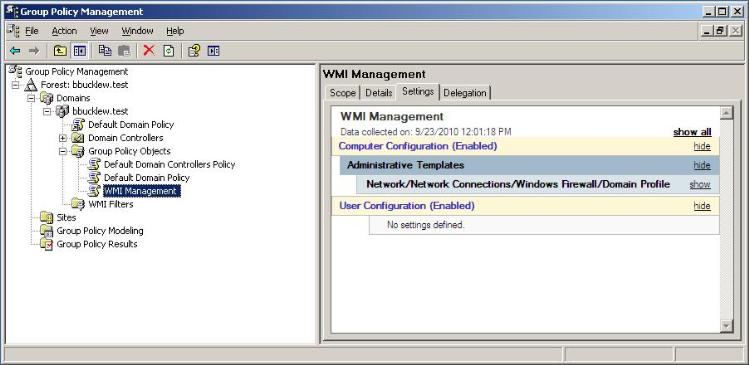 3. Right click the new object and select Edit.
4. Select Local Computer Policy | Computer Configuration | Administrative Templates | Network | Network Connections | Windows Firewall | Domain Profile.
5. Double click the Windows Firewall: Define port exceptions
6. Select Enabled on the Setting tab.
7. Click on the Show button to bring up the port exception list.
8. Click on the Add button.
9. Add the following exception "135:TCP:*:enabled:Remote Service Management"
10. Link the GPO to any OUs containing the devices desired to be provisioned by Smart Client Provisioning.
Related Articles:
Agent Provisioning Failure - Method 1-Allow remote WMI access
Agent Provisioning Failure - Method 3-Disable UAC