This example copies files and permissions from server MS1-SS "F:\Openfiler" (which is a mounted NAS device using an iSCSI Initiator), to "\\QA-dc\d$\". In this job the local group "Beta Testers" will be migrated to Active Directory.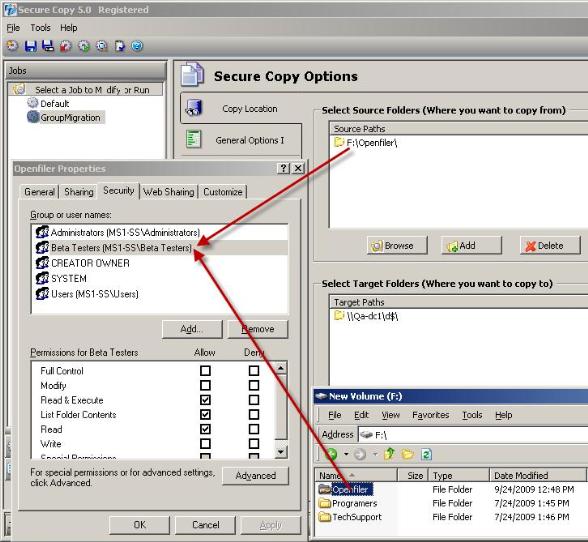 Figure 1
The target OU for the group migration should be entered in the Active Directory Field in the "Migrate Local Group" section. The "Beta Testers" local group has both domain and local members. It is important to understand that local users will not be migrated in this process; Secure Copy does not convert local users to domain users, any attempts to do this will result in the error in figure 3.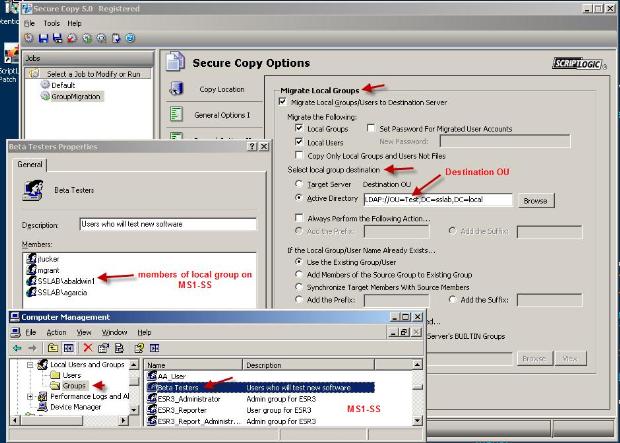 Figure 2
The way to avoid the errors in figure 3 below, is to create the domain equivalent of the local users in Active Directory manually, and use a map file to let Secure copy know how to handle the local users.

Figure 3
The map file will tell Secure Copy to use the domain user account with the same name, when it encounters a local account. In this example the map file is called "myMapfile.txt" and was created with notepad, (figure 4).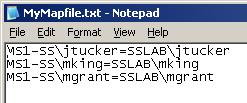 Figure 4
Browse for and apply the map file in the "Migrate Local Groups" section of Secure Copy, Figure 5).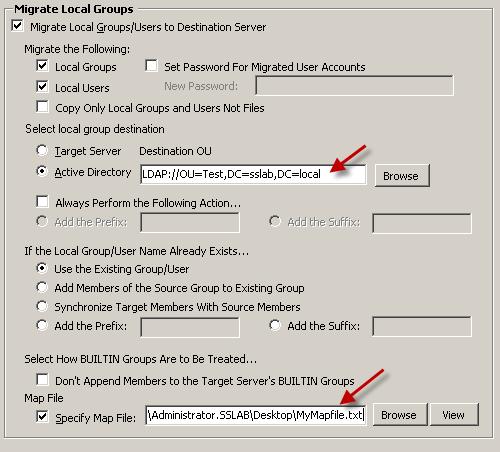 Figure 5
The job should now complete sucessfully. The local group "Beta Testers " should be visible in the "Test" OU with it's domain members, (figure 6).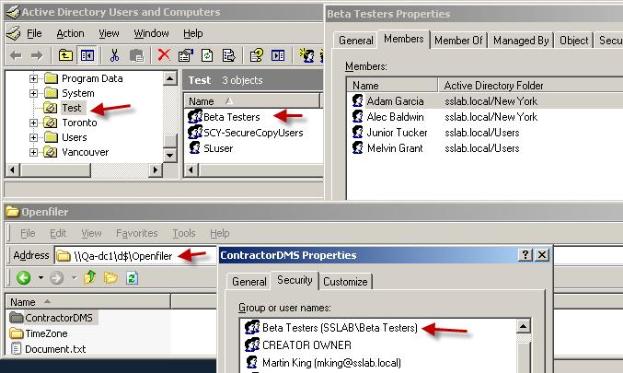 Figure 6