Via the Active Administrator Server Management console go to the Start Page | Database Configuration and click "Test Connection".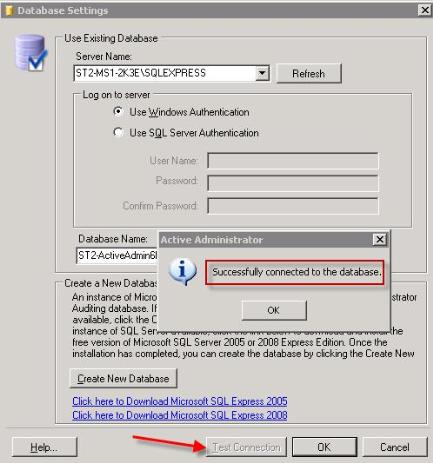 Verify that it successfully connects.
If it does not connect successfully, then check your connection to the network.
If the error persists, reboot the AA server when permitted in your environment.