Run an upgrade script directly in SQL to resolve this issue.
First, if you are unsure that the current version of your database is 5.5, you can find what the current version is within SQL. (SQL 2005 is used in this example). Expand the AA database | Programmability | Functions | Scalar-valued Functions and right click on "dbo.GetDBVersion". Next, select Script Function as | SELECT TO | New Query Editor Window, as shown below: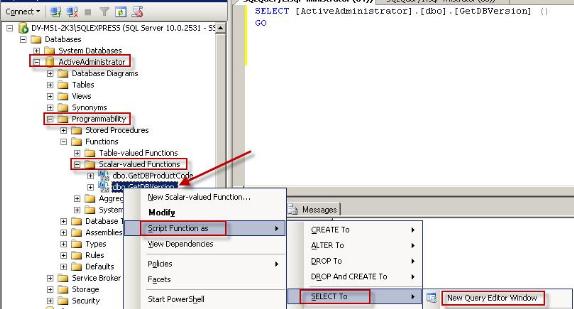 Then, "Execute" the command and you will see the current version of the database in the lower pane.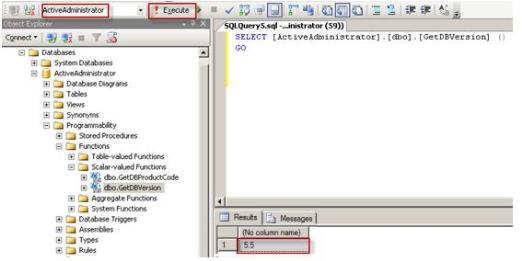 If the database is at version 5.5, as shown above, please follow the steps below:
The agents should already have been deactivated when beginning the upgrade, but if they aren't, deactivate them via the Active Administrator Server Management Console, Collection Agents tab:

.