Accept the terms of the License Agreement

Change the path to the installation folder if desired

Click "Next" several times to allow the installation to continue
Allow the default behavior of launching the Configuration Wizard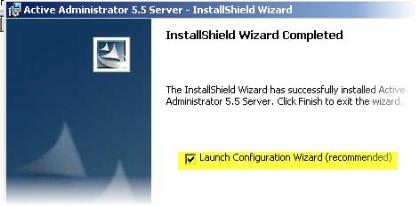 Allow the upgrade of the existing database to proceed or create a new database if desired.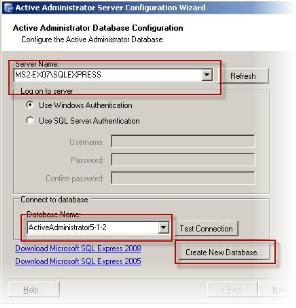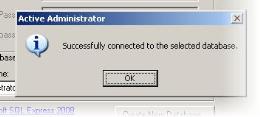 Most of the settings inside the Configuration Wizard will have been preserved from the previous installation.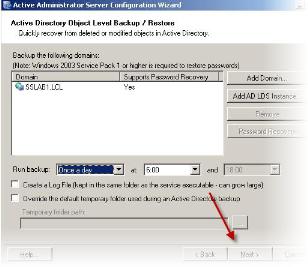 Click "Next"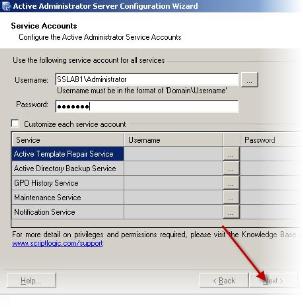 Review all the selected settings and click 'Finish'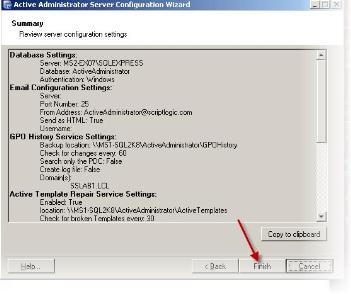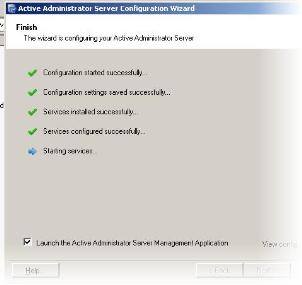 When the installation of the Server Manager Console has completed, click on the Collection agents tab.
The existing agents that were deactivated are now visible. Highlight all of them and select "Update" from the buttons above the domain controller list. You may also right click on any agent in the list and select "Update' from the context menu.

In some installations, the existing agents might not be visible and this screen may be blank. If that is the case, click "Install" and finish the standard installation process for the Active Administrator agents.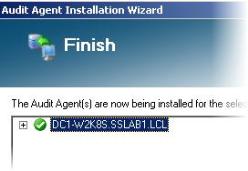 Verify that agents on all Domain Controllers are now running at the 5.5.x version and are reporting currently collected events.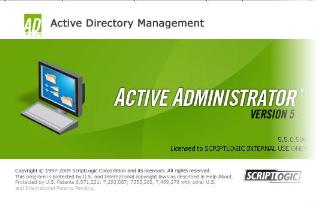 Set the location of the server where Active Administrator was installed


Click on the Auditing tab and verify that events are being seen in the Live View preview window.