The information in this article applies to:
Security Explorer 6.x
SYMPTOM:
With the command line sxpexport, you can't seem to specify the columns you want exported in the command line mode.
CAUSE:
Selection of columns is possible when exporting from the Graphical User Interface to a comma or tab delimited file, but not the Command Line Interface.
RESOLUTION:
Use the GUI when you need to select columns to be exported.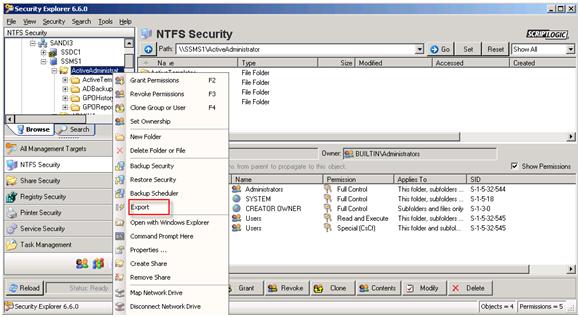 Right click on the folder that you want to export permissions from, and select Export.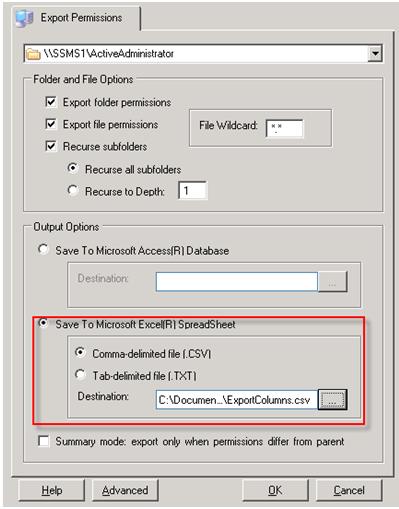 Select "Save to Microsoft Excel Spreadsheet.  Choose "Comma" or Tab delimited.  Choose a destination and file name to save the export.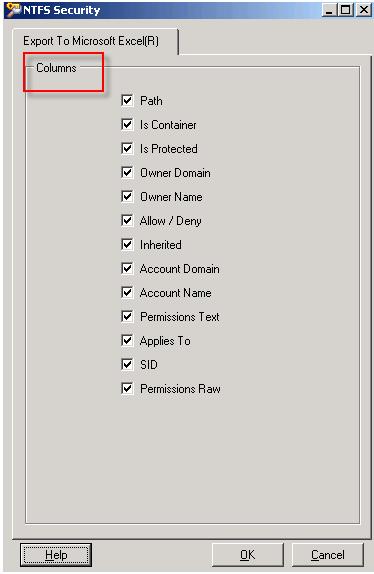 Choose the columns that you would like to appear in the report. Click OK.
Last Reviewed: 
April 11, 2008
Keywords:
SXP, Security Explorer, Columns, Export permissions
Related Articles or Solutions: