To enable DCOM, enter the command "DCOMCNFG.exe" in the command prompt, or enter it in the Start Menu Run box, and click "OK", (figure 2).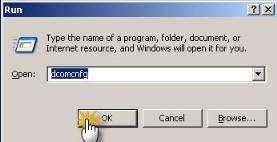 Figure 2
In the DCOM window expand the "Component Services" then "Computer" node. Right click on "My Computer" and select "Properties", (figure 3).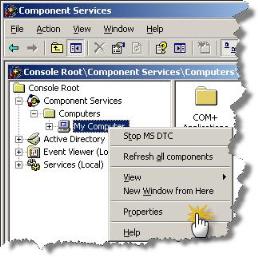 Figure 3
Check the "Enable Distributed COM on this computer" box and click "OK" to close, (figure 4).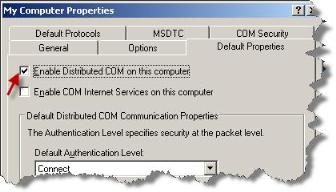 Figure 4
Ensure that TCP port 135 is not blocked (to and from the Active Administrator server and the DCs) by the firewall. You may use Telnet to connect to the DC, (figure 5).

Figure 5
There have been cases where a reboot is required to pick up the DCOM changes. This may be because RPCSS caches the DCOM activation settings, and therefore requires a reboot.